While on my lunch break I played on Shutterfly. Since I was so lame (again...because, I'm not the super woman I thought I was), I never got around to mailing out the 2010 Christmas cards. What's the next best thing? Send out the 2011 New Year's card.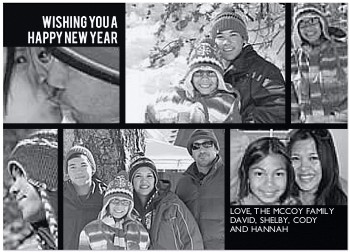 Pictures In Noir New Year's Card
Go ahead...skip on over to Shutterfly. Play, create and share!